NYC Raw Vegan Vacation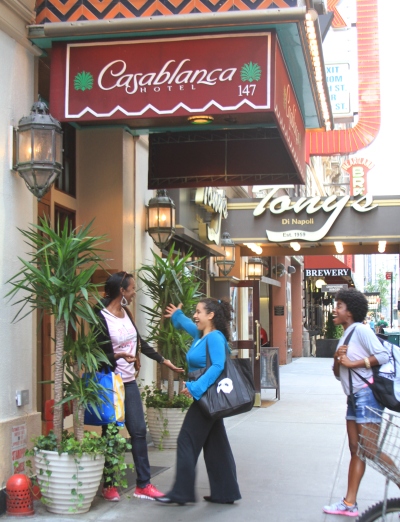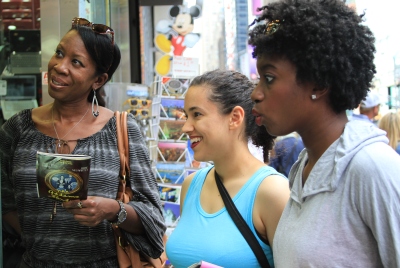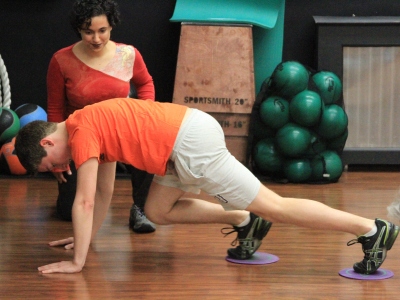 Treat yourself to the energizing power of raw foods and fresh squeezed juices. Whether your diet is all raw or you're exploring raw foods for the first time, this vacation is for you! See Broadway shows and enjoy shopping at a vegan shoe store. A highlight of this tour is visiting some of NYC's most famous museums. All the restaurants on this tour have outstanding gluten-free and soy-free options. The very small groups ensure that you will get to meet and make friends with like minded travelers. Your local guide will be with you throughout the tour ensuring you have a fun and memorable vacation.
What's included:
Accommodations

Guests arrive on Thursday evening, and there is a welcome dinner. Tours begin on Friday morning and continue through Sunday afternoon. Participants typically fly home on Sunday afternoon or evening.
3 hotel nights in Midtown Manhattan
1 week unlimited subway and bus pass
Cost of airfare NOT included

Theater

2 Broadway shows (orchestra seats)
The first Broadway show we will see together as a group
For the second show, you can choose any Broadway play or musical you want to see! (Subject to ticket availability)

Fine Dining

Breakfast, lunch, and dinner every day at restaurants such as Quintessence
Fresh squeezed organic juices
Allergy friendly! Gluten-free and soy-free options are available at all the restaurants. Some of the restaurants are entirely gluten-free/soy-free facilities!
Nut allergy info: Most restaurants on this tour feature nuts prominently, so this tour may not be the best option for those with nut allergies (the Classic Vegan Vacation might be a better choice).

Shopping

MooShoes vegan shoe store
An all raw food store

Tourist Attractions may include
OPTIONAL activities (at no additional charge)

1 Personal Training session with a vegan personal trainer OR a vegan nutrition coaching session
1 Massage Therapy session

Goody Bag with an organic t-shirt, a cookbook from an NYC raw vegan restaurant, and more!
Who should choose this tour?
Raw foodists
Longtime and newbie vegans
Vegetarians
Non-vegetarians who want to try something new and exciting
People on gluten-free or soy-free diets
Who should choose a different tour instead?
Be sure to read the FAQ before signing up for your vacation!
All vacations are billed in two payments. Once we receive your first payment, we use that money to purchase your Broadway tickets and many other things that need to be scheduled in advance. Therefore, your first payment is a NON-REFUNDABLE deposit.
IMPORTANT: By clicking Subscribe, your credit card will be automatically billed for 2 payments, one month apart. Cost of airfare NOT included.
After completing payment, you will be sent to the Sign-up Form.
RAW VEGAN VACATION
Total Price
2 Payments of:
Pay Online
Signup for 1 or more people, separate hotel rooms for each person.
Raw Vegan Vacation - Early Bird registration
$2,798
$1,399
Raw Vegan Vacation - Registration
$3,298
$1,649
Signup for 2 people sharing a hotel room.
Raw Vegan Vacation - Early Bird registration
$3,798/couple
$1,899
Raw Vegan Vacation - Registration
$4,298/couple
$2,149
Email us for tour dates and any questions.

NYC Vegan Vacations Home | About Tours | About your guide, Lisa | NYC Vegan Vacation Photo Gallery | Classic Vegan Vacation | Raw Vegan Vacation | Vegan Fitness Vacation | A Taste of Vegan Vacation | Customized Vacations | NYC Vegan Restaurant Cookbooks | FAQ | Contact | Vegan and GF Resources (links)